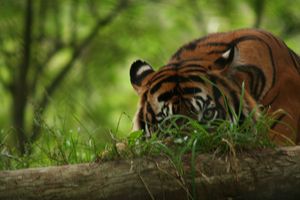 A multifaceted artist who was told early in her career that her voice would land her leading roles in the Metropolitan Opera, Andrea Plamondon received early acceptance and a full scholarship to Massachusetts College of Art, holds a Bachelor Of Poetics from New College of California in San Francisco, and is operatically and theatrically trained.
Before moving to the Bay area, she hitch hiked seven times across the US continent, and once across Canada, making her way as far north as Inuvik above the Arctic circle.
Plamondon has fronted bands with styles ranging from rock to Middle Eastern (San Francisco), and played leading roles in theatrical productions on the east and west coasts. Her songs and collaborations have aired on internet and FM stations around the globe, won various awards, and been included in the Grammy nomination ballots.
One of the artists most intriguing efforts to date, is a collaboration with rapper Terbleos of Ghana Africa. Their song Dreams was the first track on the Itunes chart topping, Independent No1 series (vol 7) produced by MTV Europe Music Awards nominee and Platinum selling artist Oliver Sean.
On the more classical side, three songs co-written with Irish film composer and orchestrator, Connor Hutton (who has assisted Academy Award winning directors Ridley Scott, Peter Pau and others) are featured on Plamondon's 2021 EP "Songs for Forever."
Currently, the music video for the albums' title song "Only Eden" is winning awards in multiple IMDb qualifying film festivals around the world.