August 10th July 2022: Only Eden won Best Music Video In the "Cine Paris Film Festival" July 22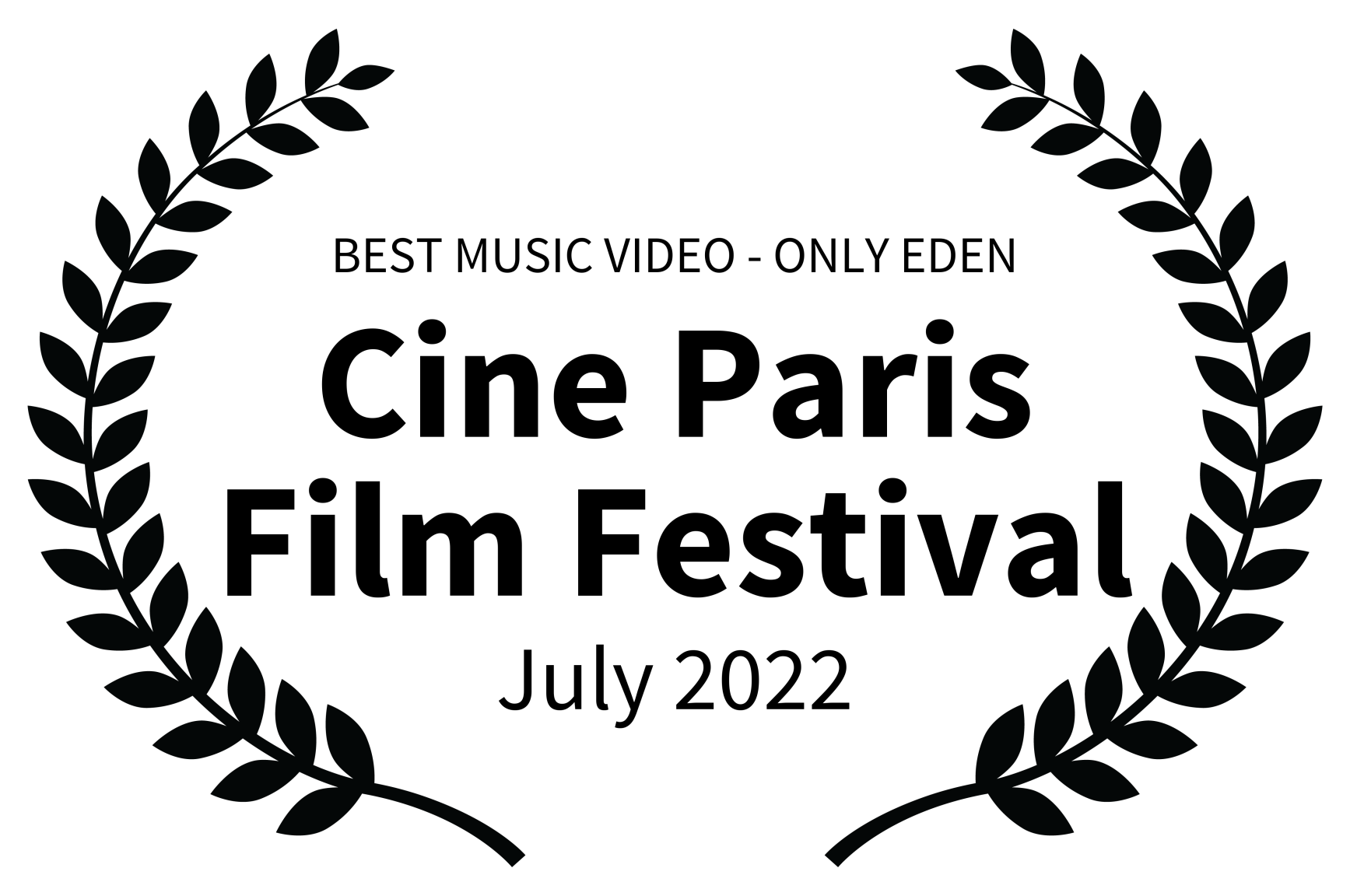 July 2nd: Only Eden was selected by the Parai Musical International Awards for Best Art Music Video.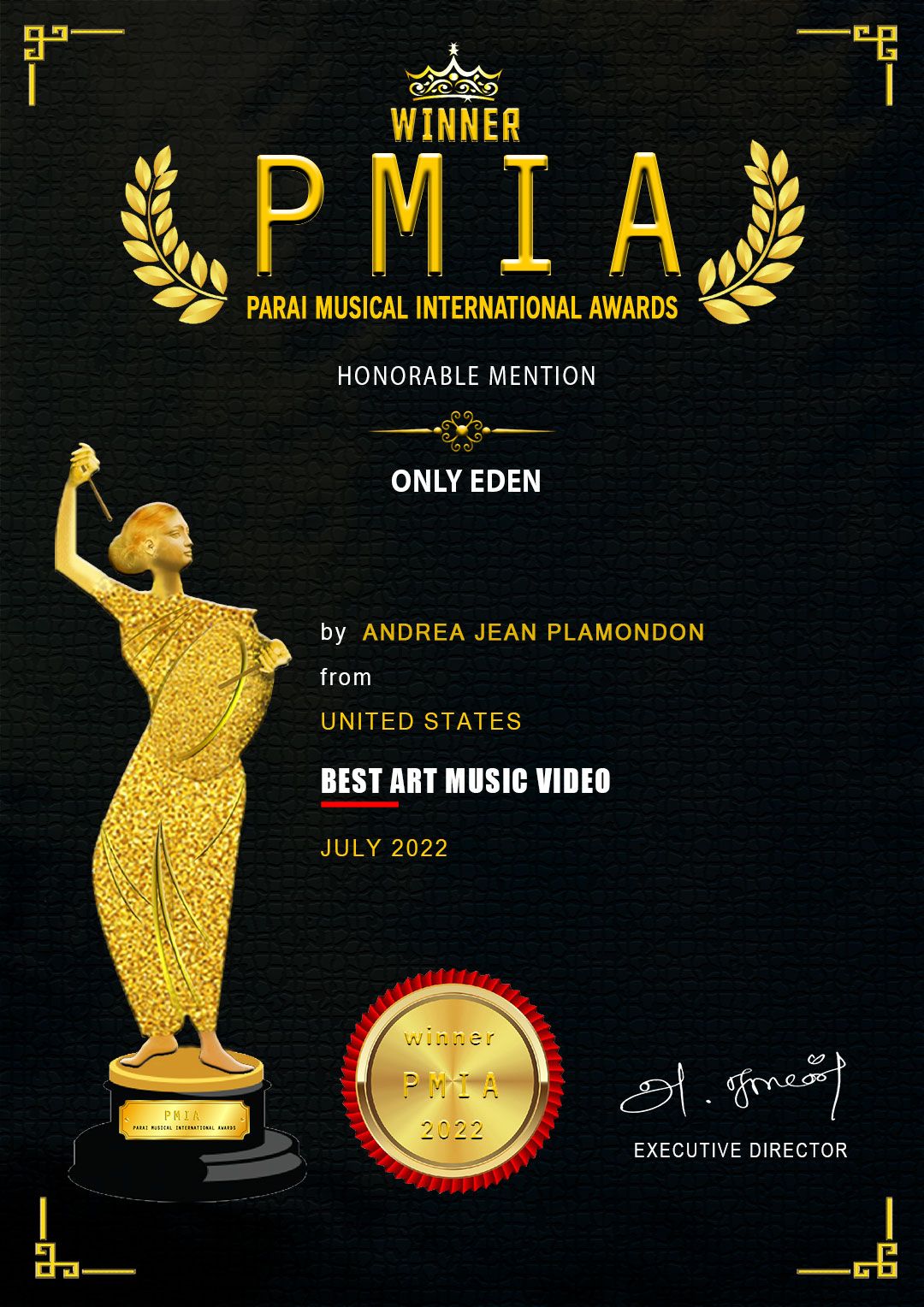 JULY 2022 - 'Only Eden' Was selected as a Finalist in the 'Parai Musical International Awards' July 2022.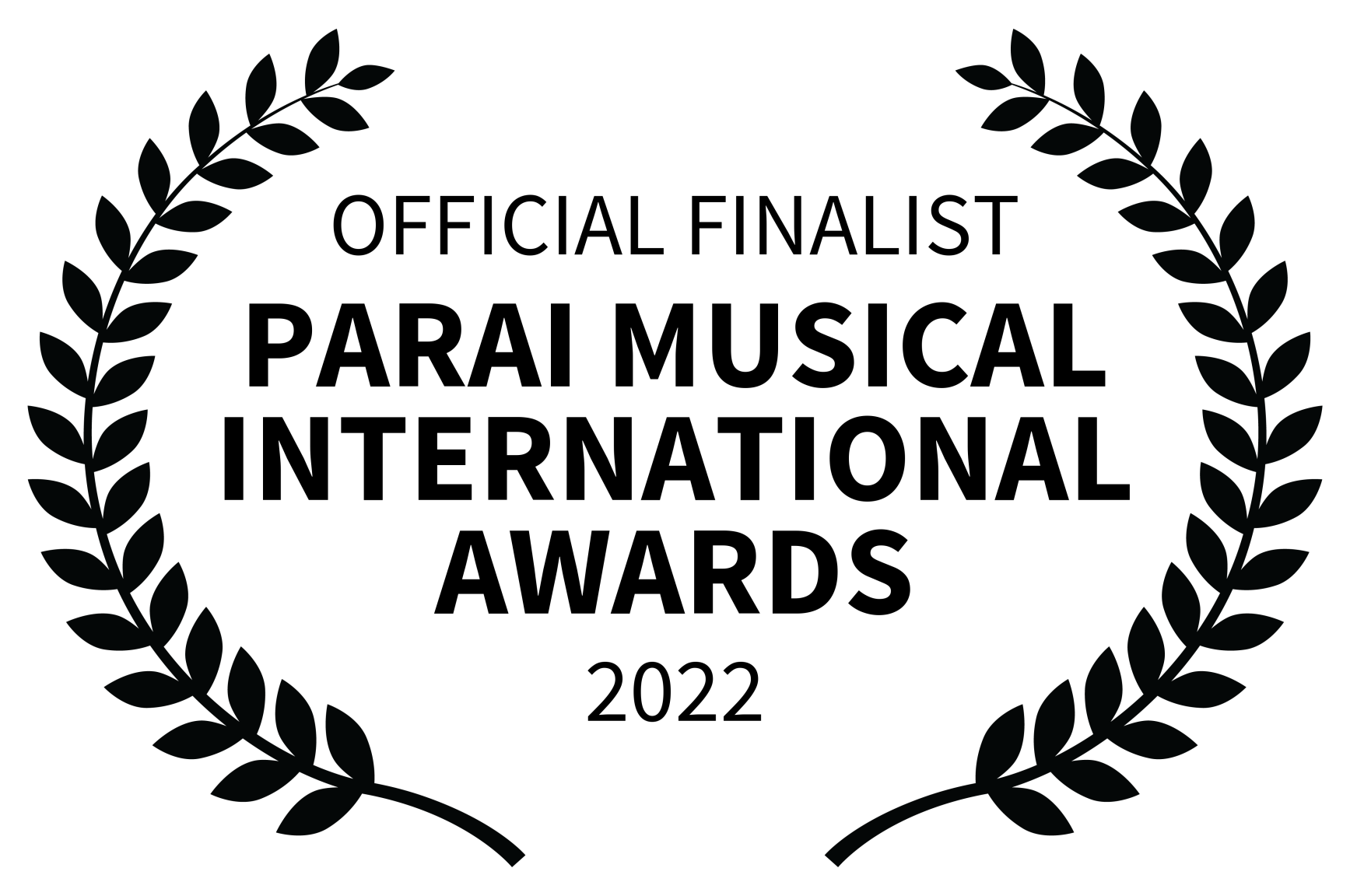 July 23rd: 'Songs For Forever' charted at #4 on the Itunes Classical Charts UK.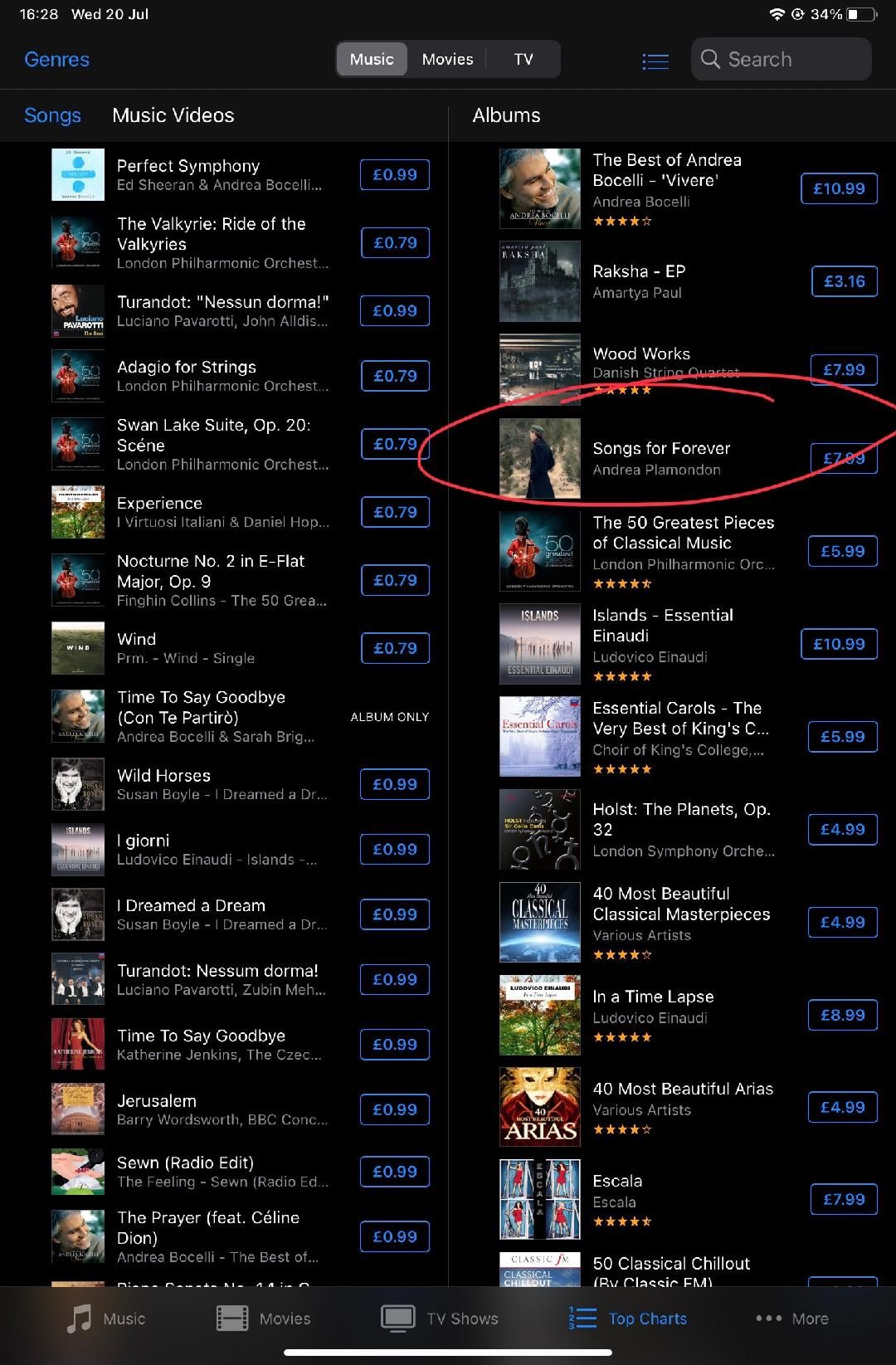 July 11th 2022     
 Finalist, Art Film Awards, June edition 22 .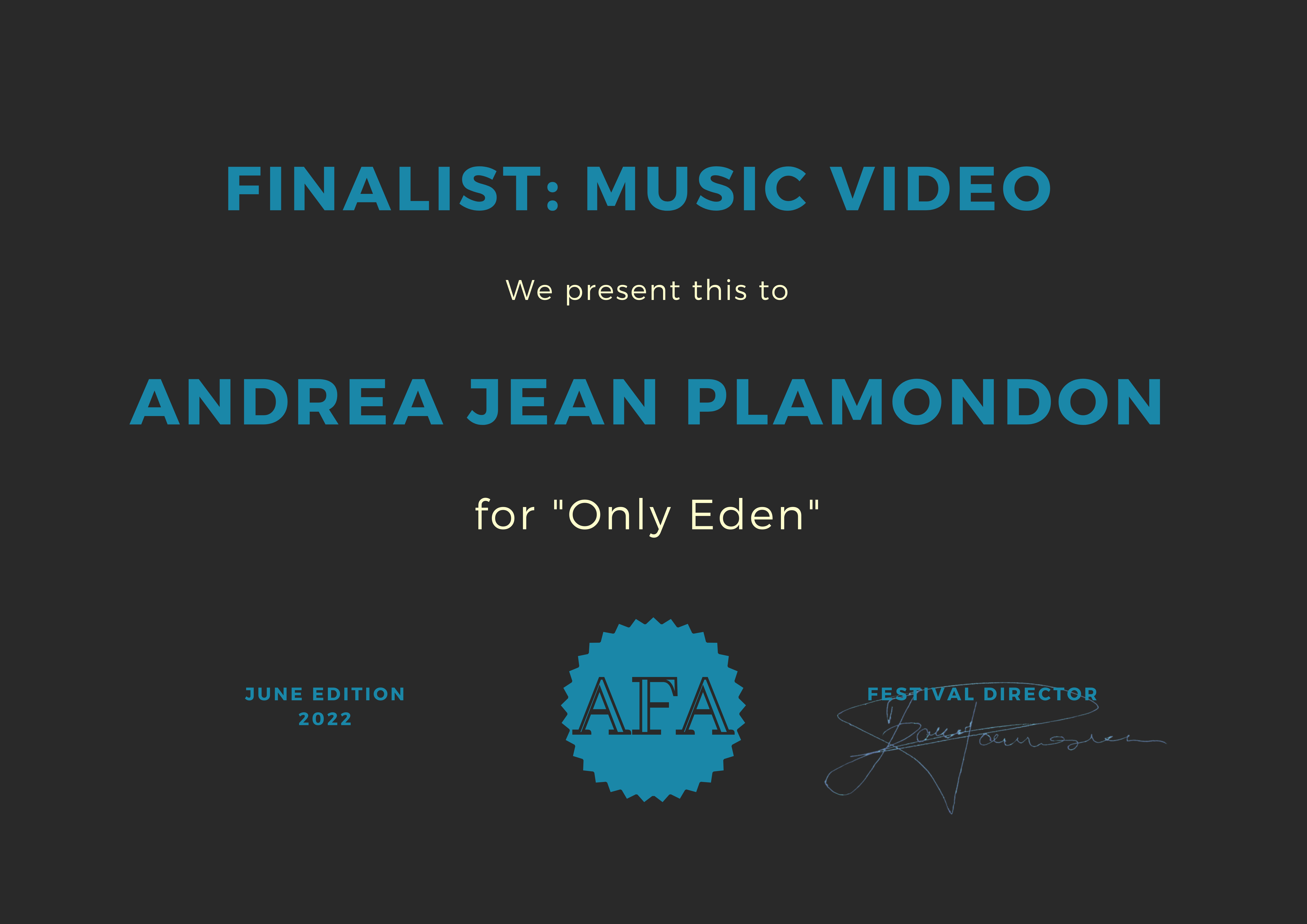 July 10th 2022 
Honorable Mention, Future of Film Awards, June edition, 22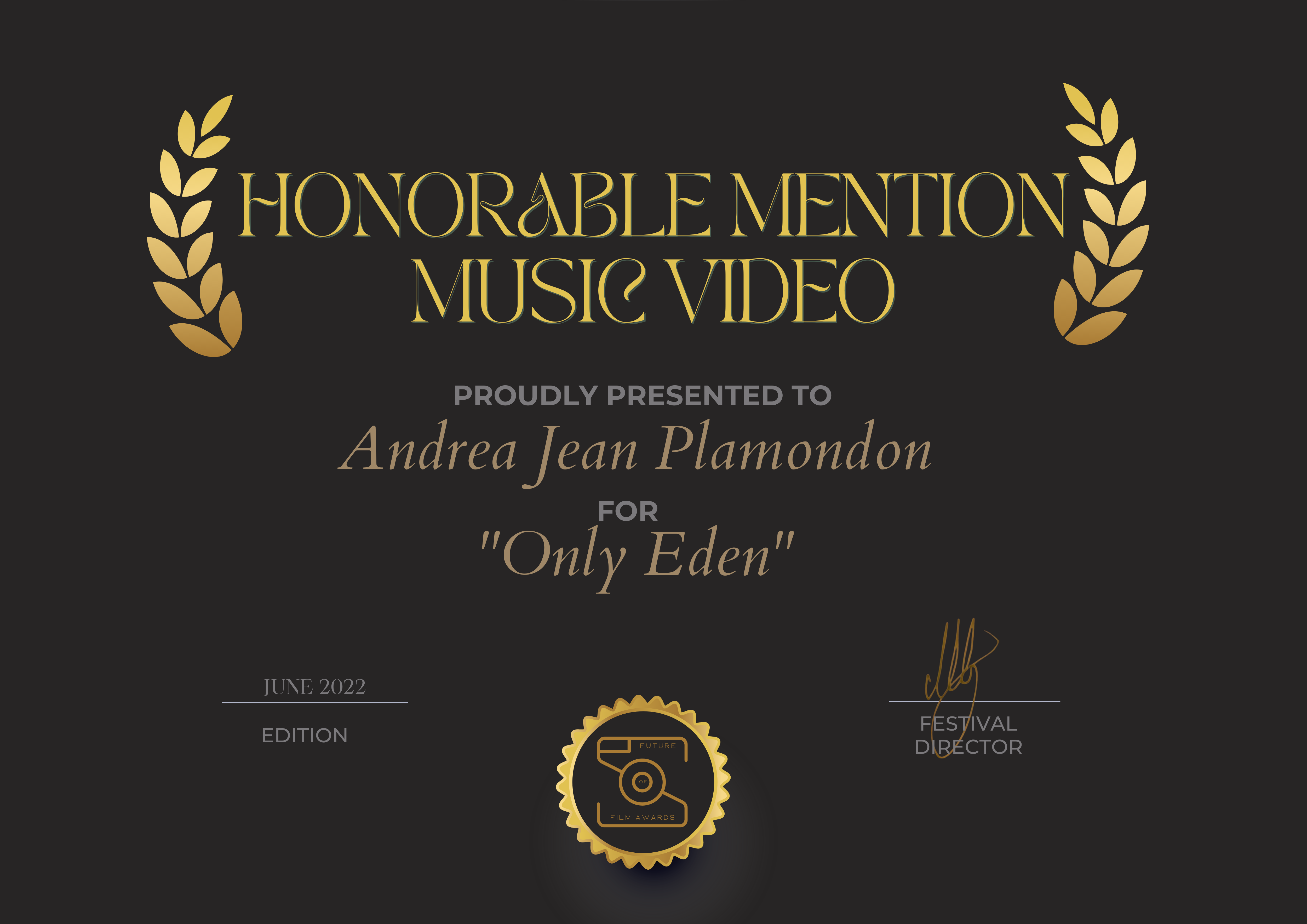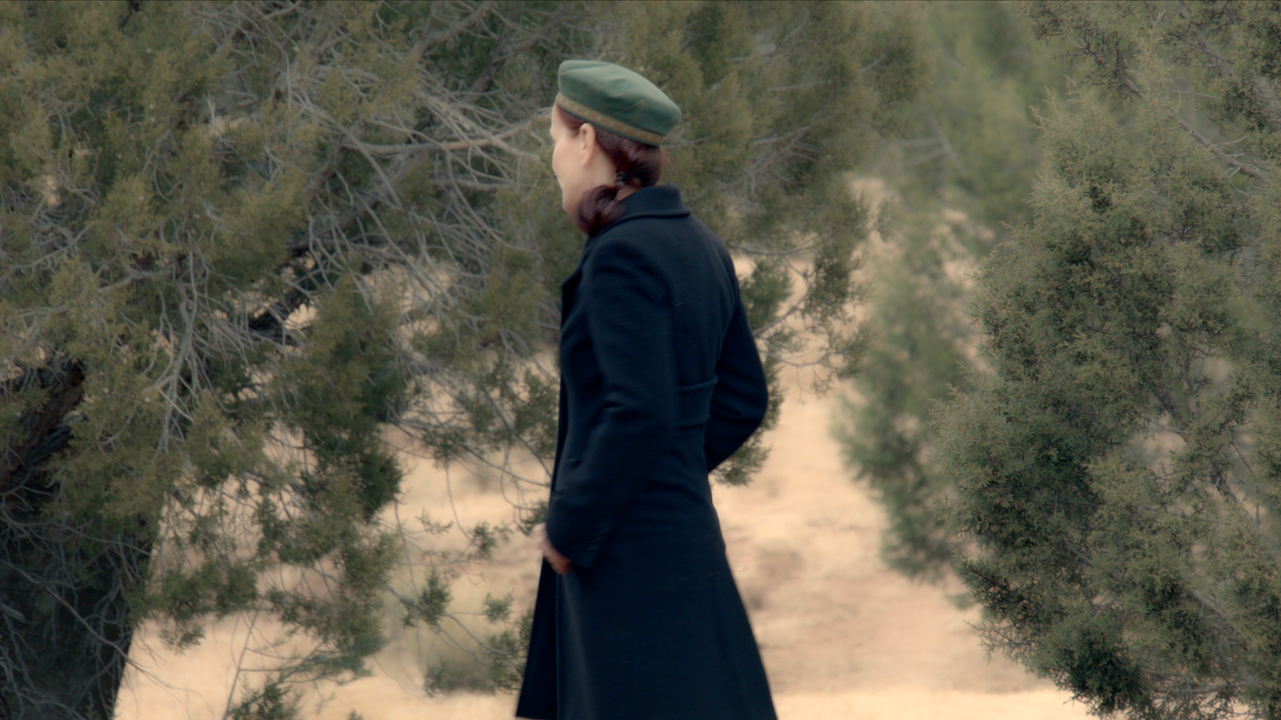 January 21st, 2022:   A new and wonderful review for the 'Only Eden' video!